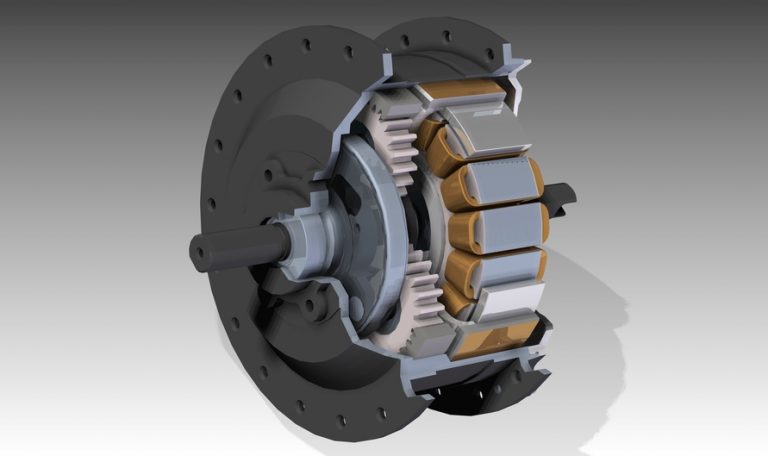 250 watt motors are the most used motor on commercially available electric bikes. They are popular in Europe (and Asia) where in many countries there is a 250 watt power limit on E-bikes.
Quietness and Ride Quality
250 watt hub motors make very little noise…just a barely audible hum. Because they are almost silent they are like a magic carpet ride. Because they are so small (and not powerful) the power will come on smoothly.
Advantages of 250 watt motor
Lightweight (6 pounds) THe biggest advantage of these 250 watt motors is they add very little weight to your bike. 6 pounds is the same as a Kryptonite U-Lock. To compare, a Crystalyte hub motor tips the scale at 15 pounds. Weight in the wheel that you can really feel. Even a pound less makes a big difference in the feel of the bike.
Stealth looking. You can't beat a 250 watt hub motor for stealthiness. Even when installed on the front hub they are hard to identify. They look almost the size of a standard wheel hub. In the rear wheel they hide perfetly behind the rear sprocket and disc brake.
Free wheeling. Geared hub motor free wheel just like a regular bike (but no possibility of regenerative braking)
Easily fits on front or rear hub. Because 250 watt motors are so small, they can easily be mounted in the front or rear wheel. Because they put out so little power, you don't have to worry as much about this puny motor snapping drop outs like you do on the more powerful set ups.
More range. 250 watts is an extremeley efficient wattage to operate at, and forces the rider to provide input. Therefore 250 watt bikes will get a long way per battery charge.
Super reliable. Because 250 watt motors have been mass produced and tested on a mass market, they are super reliable. And should give you years of trouble free use. If one breaks no problem, they are cheap to replace.
Cheap purchase price